Janelle likes to write things. These are usually things about food and travel or other things like music, CBD (Cannabidiol), mary jane and screenplays.
She also likes chocolate. Lots of chocolate.
Portland's Most Romantic Restaurants
Everything you could ever want to know about CBD is just a click away.
15 Minutes With Aaliyah Nitoto and Sam Prestianni, Makers of Lavender Wine
"Something as beautiful and unique as lavender wine shouldn't just be at a country club."
The Most Romantic Cannabis-Friendly Getaways
Integrate travel and cannabis in fun and exciting new ways.
Meet The Fearless Lawyer Saving The CBD Industry
Chelsie's continued work with medical marijuana and hemp makes her one of the few experts in an industry that's constantly in flux.
I Won a Jerk Chicken Cookoff at a Jamaican Sex Resort
Warning: saucy photos ahead!
Welcome to the Country's First Cannabis Speakeasy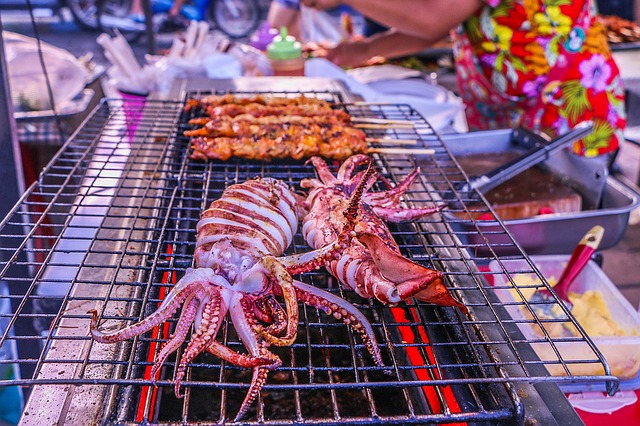 The Mysterious Case of Japan's "Dancing Zombie Squid"
You can't make this stuff up.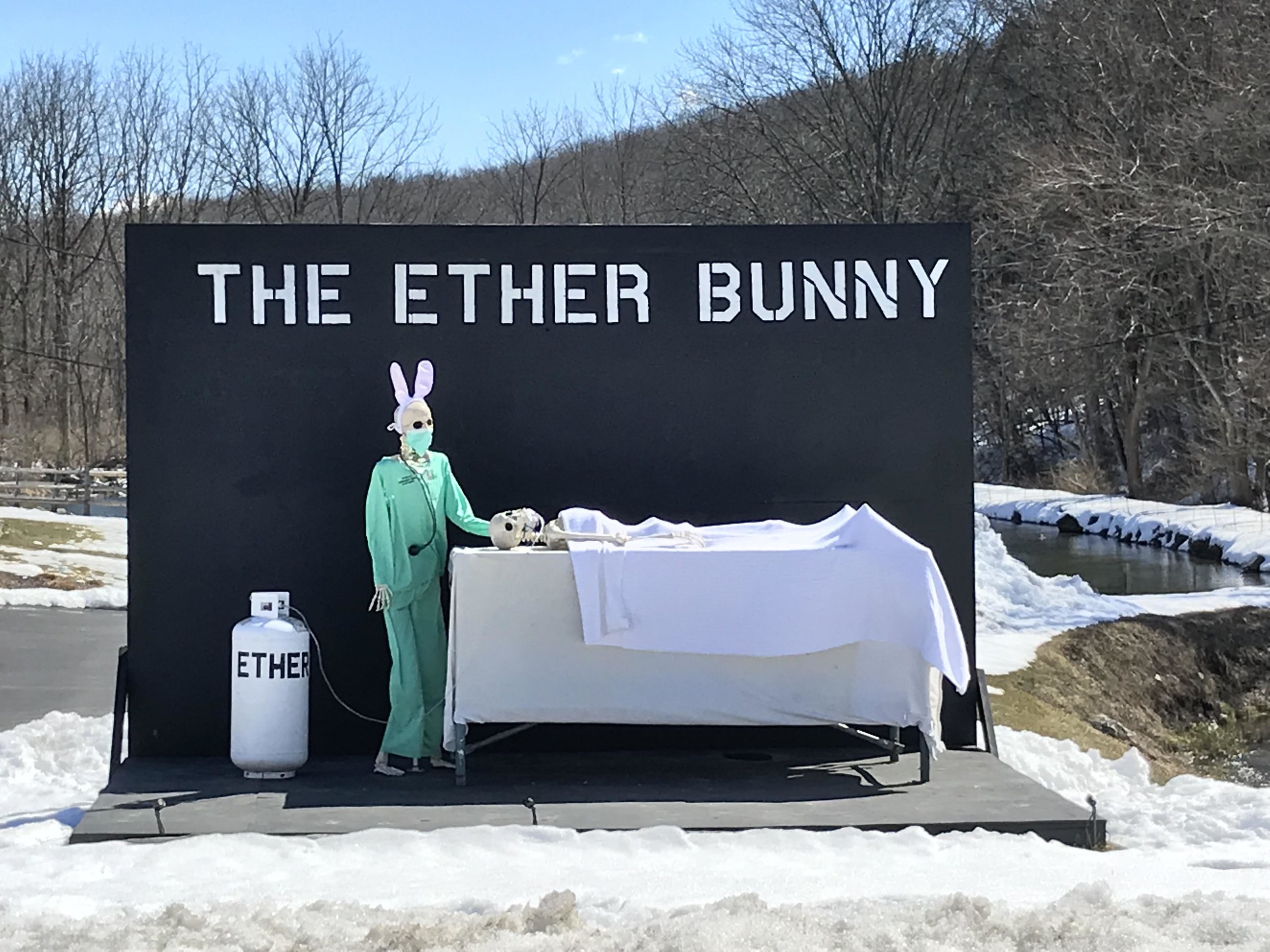 Inside the mind of 'the Ether Bunny'
"I've seen plenty of this guy's work around town and call me a killjoy but I really wish he would stop."
CBD is a non-intoxicating compound found in cannabis that's rife with a rich array of health benefits.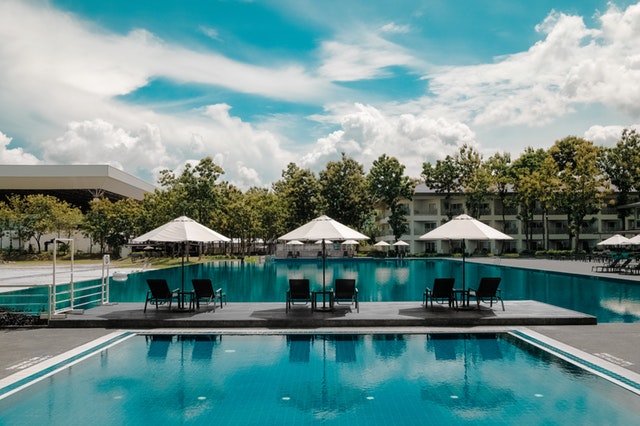 America's Greatest Urban Hotels
Dive into some of America's most stylish urban hotels across twenty of our favorite American cities.
Take a Look Inside the World of Cannabis Matchmaking
The couple who blazes together stays together.
Recipe: Rich and Infused Cocoa Hazelnut Spread
WARNING: Contents are extremely addictive. Proceed with extreme caution.
The Best Cannabis Products To Pair With Summer Songs
Dance with someone you love... and smoke a joint or two.
Behind The Scenes With Peak Extracts
Two badass ladies, one badass brand.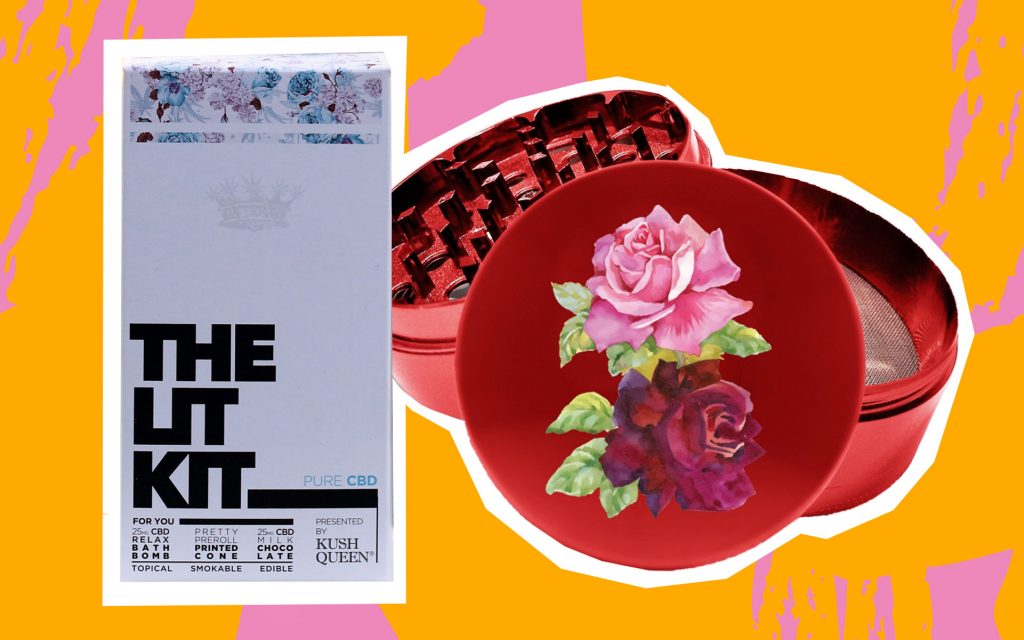 Say Hello to Spring With These Floral Cannabis Accessories
Flowers and cannabis are a natural combination, which is why these floral cannabis accessories are so delightful.
Italian Nonnas Share Their Secrets to Making the Best Pasta Sauce
Main takeaways: patience, mushrooms, and lots of wine.
Celebrate Valentine's Day With Gourmet Cannabis-Infused Chocolates
It's truly life's greatest pleasure.
A Completely Obsessive Ranking of Pepperidge Farm Cookies
Our writer ripped open a bag of every single Pepperidge Farm cookie currently available.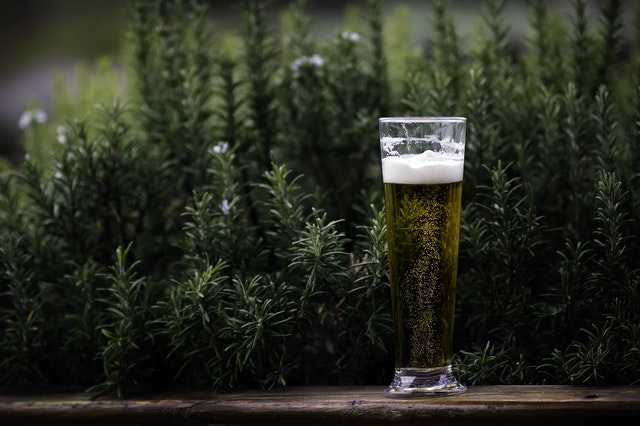 Oregon Leaf Magazine:
The Tannins & Terpenes Issue
Support These Charitable Cannabis Business That Give Back
Despite the hardships it's still a thing of wonder that we get to work with such empathetic and caring people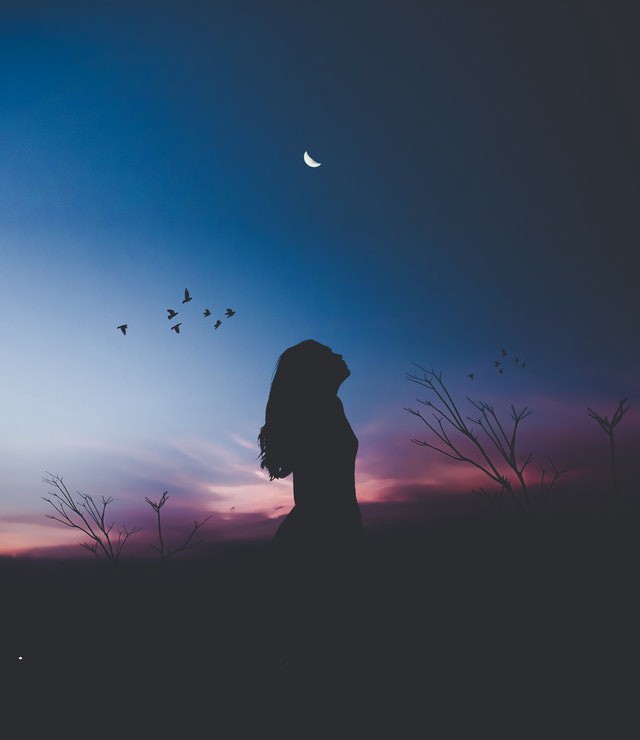 Make Epic Shit and They Will Come
If you make cookie cutter copy why should anyone bother remembering who you are?
Infused Grooming Products For The Man in Your Life
Treat the man in your life to something special, treat yo' self, treat the neighbors, even.
8 Must Have CBD Products for Athletes
Using CBD in your workout can alleviate some of the most difficult parts of exercise.
It's not often that a bar doubles as a coffee house and sushi lounge but hey—in San Francisco anything is possible.
Portland's Epic Thai food scene, mapped
Can you smell the Thai renaissance in the air?
Fight the Munchies With These West Coast THCV Products
Can THCV really help suppress your appetite?
Cannabis 101: A Beginner's Guide
Learn how to make better, more informed purchasing decisions.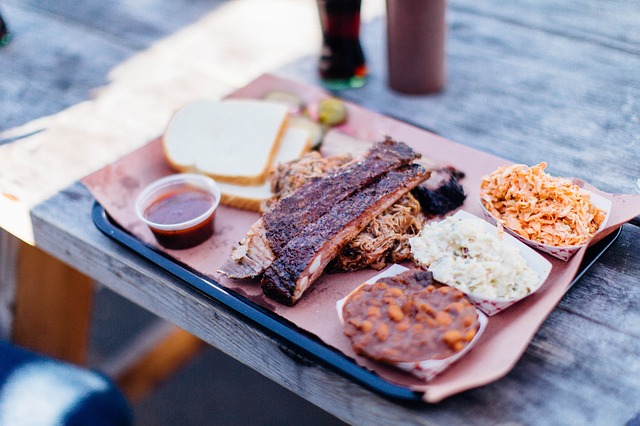 11 Food Experiences To Have in Portland Before You Die
Best to start with an empty belly.
A land of desert and jungle, elephants and camels, majestic forests and lavish palaces.
Enjoy The Holidays With These Pinene-rich Products
Nothing says winter quite like fresh, invigorating Pinene.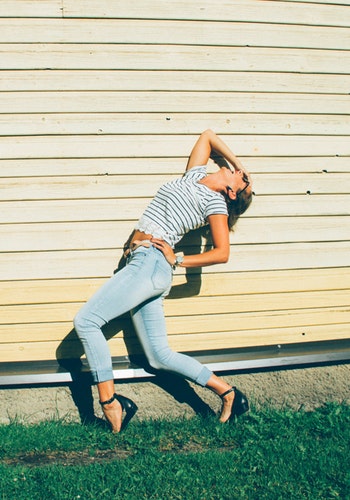 Try fighting Depression with these five cannabis strains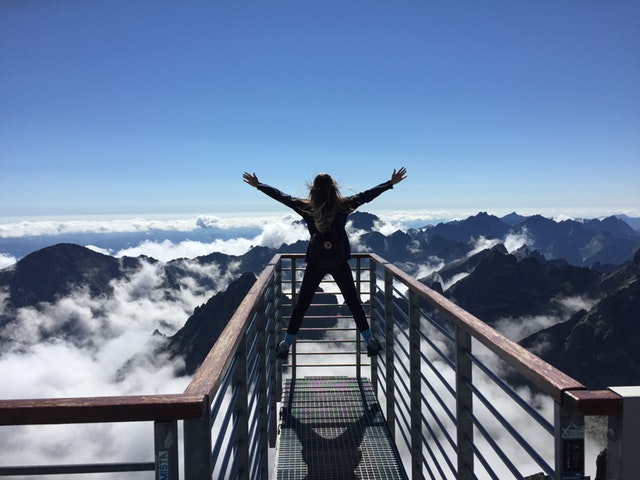 Oregon Leaf Magazine: The Travel Issue
Highlighting some of the best cannabis tourism Oregon has to offer.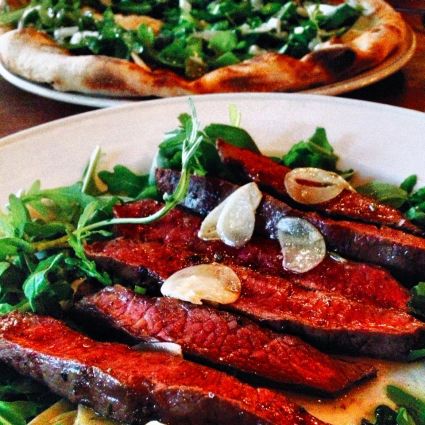 The most sensual steak (and pizza) I ever ate
Nostrana reminds its diners of old Italian markets and grocery shops, big sit down family dinners around the table...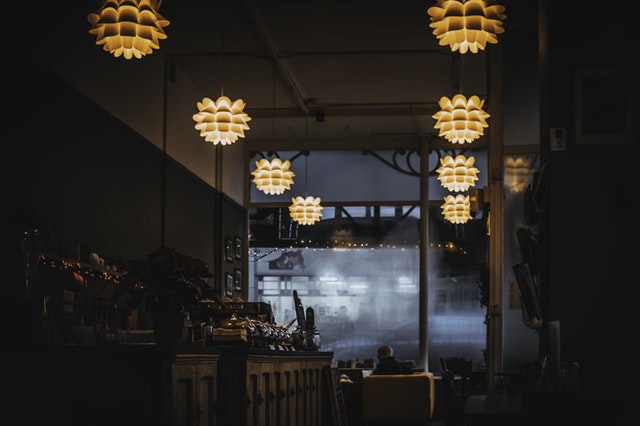 Where to eat out in Lake oswego, mapped
Here's a map to help you stroll with purpose (and a full belly).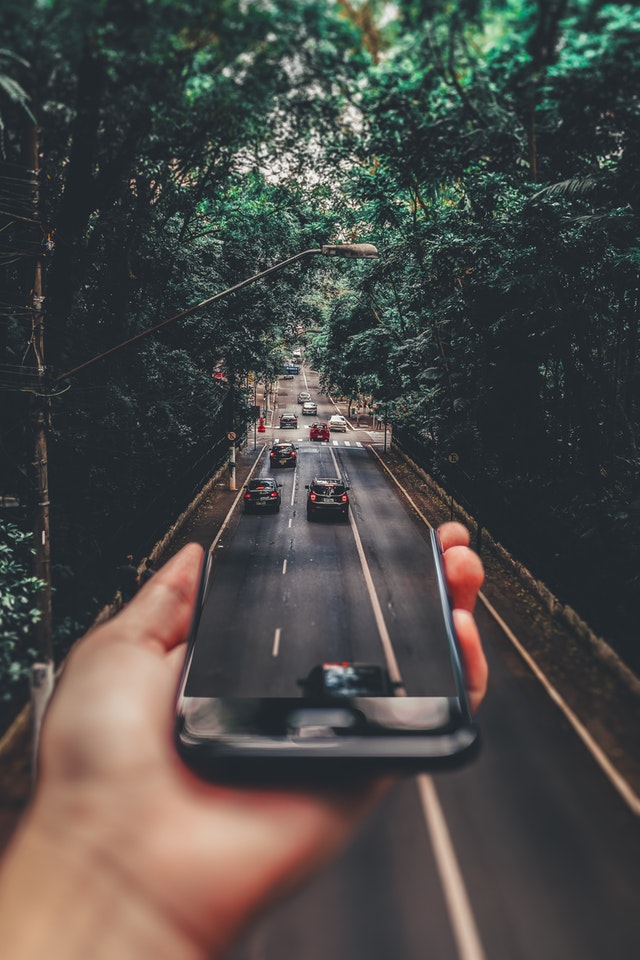 the wide, welcoming arms of alice dee
The ceiling had, quietly, without a word, folded in half.
Sweet Cannabis' Nu CBD Tincture Review
Alternatives to smoking include using a CBD topical or a tincture for longer term relief.
Oregon Leaf Magazine: The Behind The Scenes Issue
Step inside and take a peek at what goes on behind closed doors.
There's a secret, Profit-free Bookstore "forest" on Division Street
Secret Forest is not a bookstore, according to its owners. It is, instead, a forest.
I am never going to leave.
Rome, Tuscany & Florence with Chef Joshua McFadden
The Italy we know inspires and begs to be explored.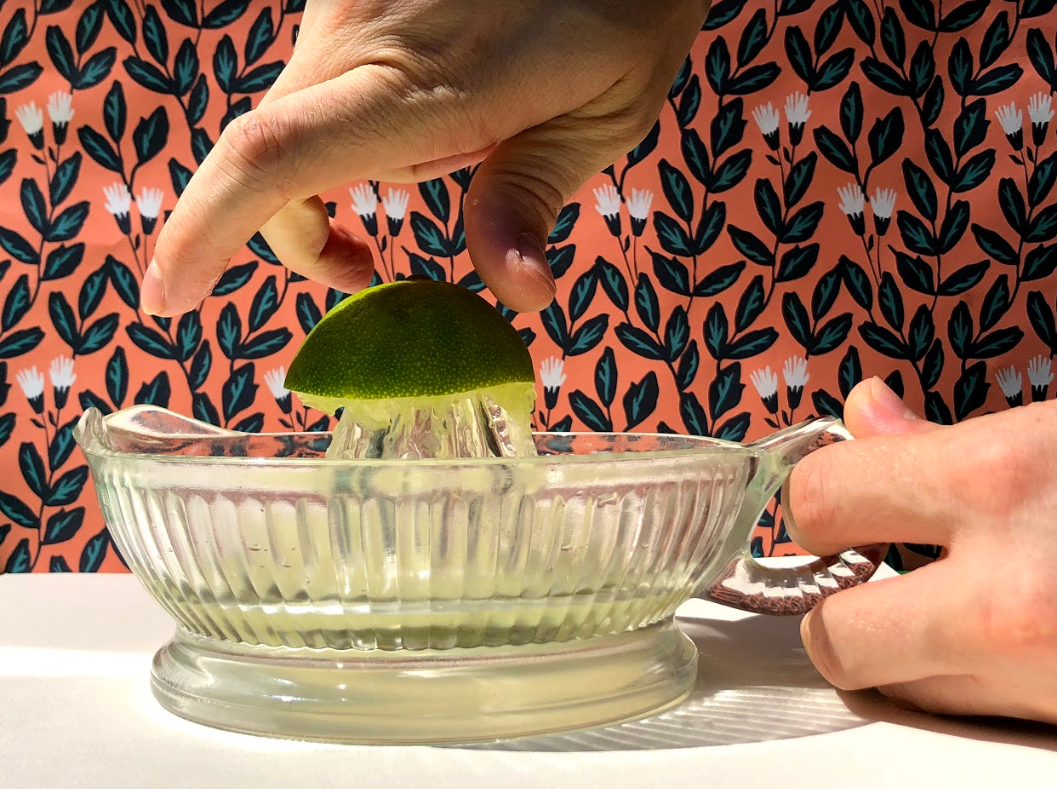 Your Guide To Whipping Up CBD Cocktails
The best way to create cannabis cocktails is to make your own infusions.
Seven Days in the Greek Islands with Lacey Stone
For all the ladies out there dreaming of teal blue waters and hidden beaches.
In an era when coffeehouses are more flash than substance, finding one that treats coffee with respect can be difficult.
Why CBG (Cannabigerol) Is One Of The Most Expensive Cannabinoids To Produce
CBG is the precursor from which all other cannabinoids are synthesized, which is why it's often referred to as the "mother" or "stem cell" of cannabinoids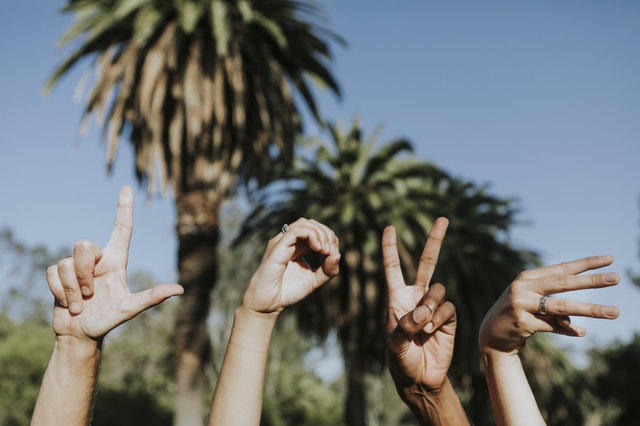 Elevate Your Galentine's Day With These Social Strains
Galentine's Day is just plain wonderful, and you should most definitely be celebrating it.
Getting Around Oakland's Temescal Neighborhood
Fine eateries, fashion and other treasures ahoy!
Behind The Scenes With Cannabis Charities
I asked cannabis nonprofits to share their thoughts on the state of the industry.
Relax and Unwind With These CBD Spa Treatments
There's no better way to honor the healing anti-inflammatory properties of CBD.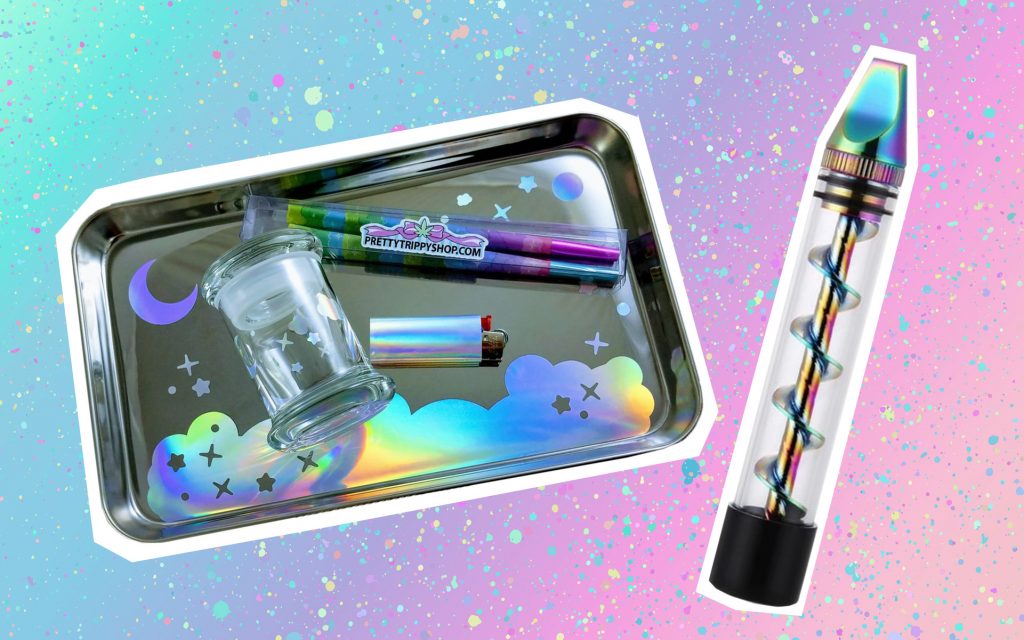 Brighten Your Day With These Colorful Cannabis Accessories
It's time to channel your inner unicorn.
Bioavailability of Different CBD Products
Each type of CBD product can affect your body in different ways.
My Mission to Unearth Portland's Greatest Strip Club Food
Could it be possible that strip club food, like that cheap-as-hell steak and lobster special, was actually delicious?
Five Anti-Anxiety Strains to Try
5 Beginner-Friendly Disposable CBD Vape Pens
What's not to love about a naturally occurring compound that boasts anti-inflammatory, anti-anxiety, and analgesic properties?
Portland Food Secrets You Definitely Want to know
Oysters, tofu, debauchery and so much more.
How to Make Kickass Korean BBQ in your backyard
Korean BBQ is a joyful celebration of fire, copious amounts of meat, and a whole lot of chili.
Five Anti-Anxiety Strains to try
The Intrepid Foodie: Vegan Delights at Food for Friends
I used to take pride in the fact that I avoided vegetables at all costs, declaring that greens were "the food my food eats".
East Coast Class at the boston ames hotel
Meet Thrillist Portland's Best Chefs of 2016
Trials, tribulations, and secrets behind the kind of chocolate chip cookies that take three days to make.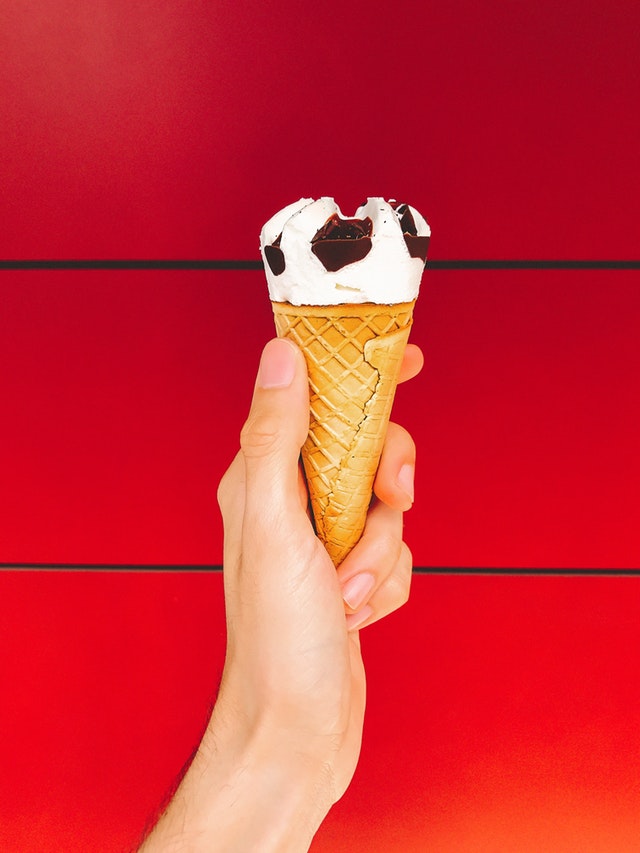 What's the Scoop opens up South Waterfront location
What the Scoop's approach skips the traditional (and time-consuming) approach of churning ice cream, opting instead to use liquid nitrogen.
Five Sexy strains for getting it on
Not all strains are created equal: some are far better suited to doing the deed than others
The curry Quest continues at the chili pickle
The perfect combo of sweet and spicy, except for holy mother wow was it spicy.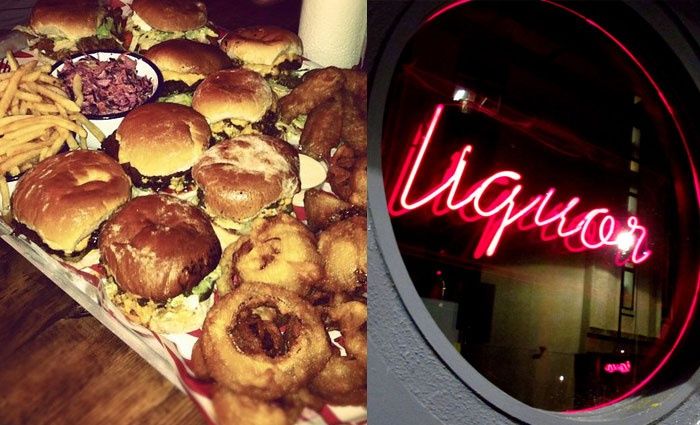 Stay Thirsty, my friends: Burgers and cocktails at meat liquor
Brighton's stylish Meat Liquor is clearly an homage to something lost and long gone: it has the feel of a 60's diner on steroids, revamped with modern day art.
Eat, Sleep, Dance, Repeat: A Misfit's Guide to Brighton
Restaurants, clubs and pubs for the young, merry and hungry at heart (with a few more goodies to boot).
An Intoxicating Mediterranean Romance at Serratto
It evokes that childhood feeling of a true comfort food made to enjoy warmly under a fuzzy blanket inside on a rainy day.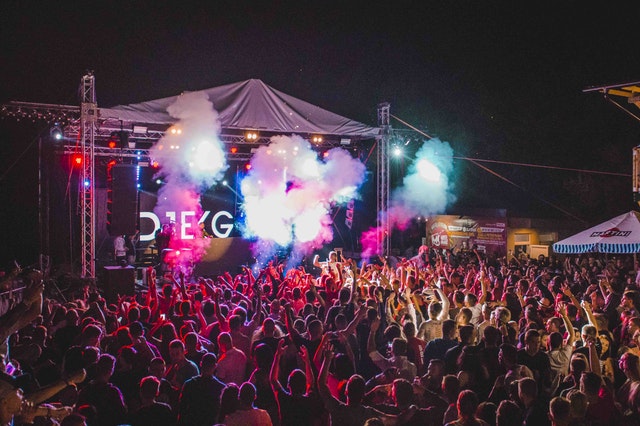 a weekend to remember at we are FSTVL
MK rules the stage with the intensity of a hypnotist: with his manipulation of the music and beats he appears to be a puppeteer, watching the crowd dance merrily along.
10 easy and incredible ways to grill your breakfast
Hot coals can do amazing things to your breakfast game.
portland's outstanding Bakeries, Mapped
Is there anything more enticing than the smell of dough baking in an oven?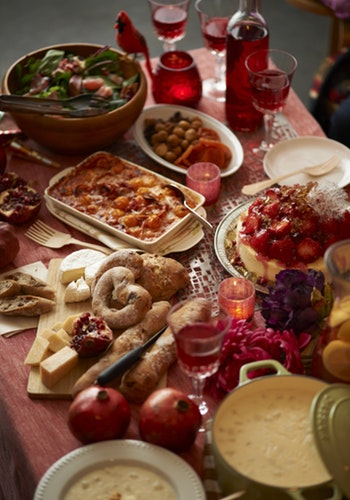 The best italian restaurants in portland right now
It's best to get a bit of everything, including the Gnocco Fritto, aka fried bread with prosciutto and honey, salad, and lamb and pork ragu with rye tagliatelle.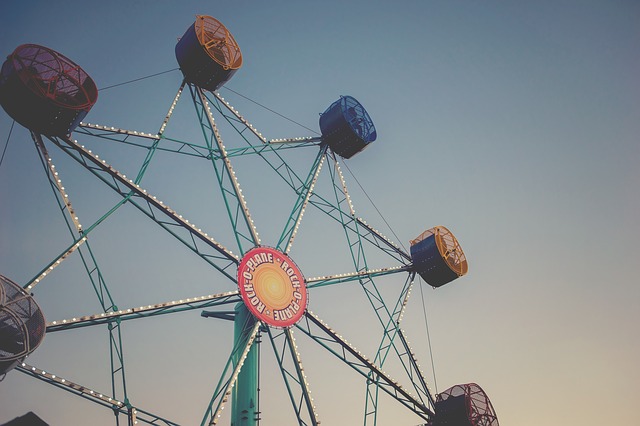 For months now, he had been trying to convince the caravan to let him start training the lion, all to no avail.
The time I tripped and fell into heaven, aka chocywoccydoodah
Silly name, drool-worthy cake & chocolate.
The power of emotional branding
A discussion on the motivation, strategies and digital advertising techniques that go into creating lifelong customers.
How To Stretch $5 At Your Favorite Fast Food Chains
Every fast food menu, hack and insider tip to get you the most bang for your buck.
The Curious Case of Cannabis & Creativity
I profiled three badass ladies to get to the heart of what about cannabis kicks creativity into overdrive.
Picon Punch Is The Winter Drink You Needed
The first thing you do after gulping down a Picon Punch is order another.
A Complete Tourism Guide to Portland's 2018 Cannabis Scene
Portland is a mecca for cannabis lovers everywhere.
Everything You Need To Know About Cannabigerol (CBG)
CBG shows great promise with regard to potential medical benefits.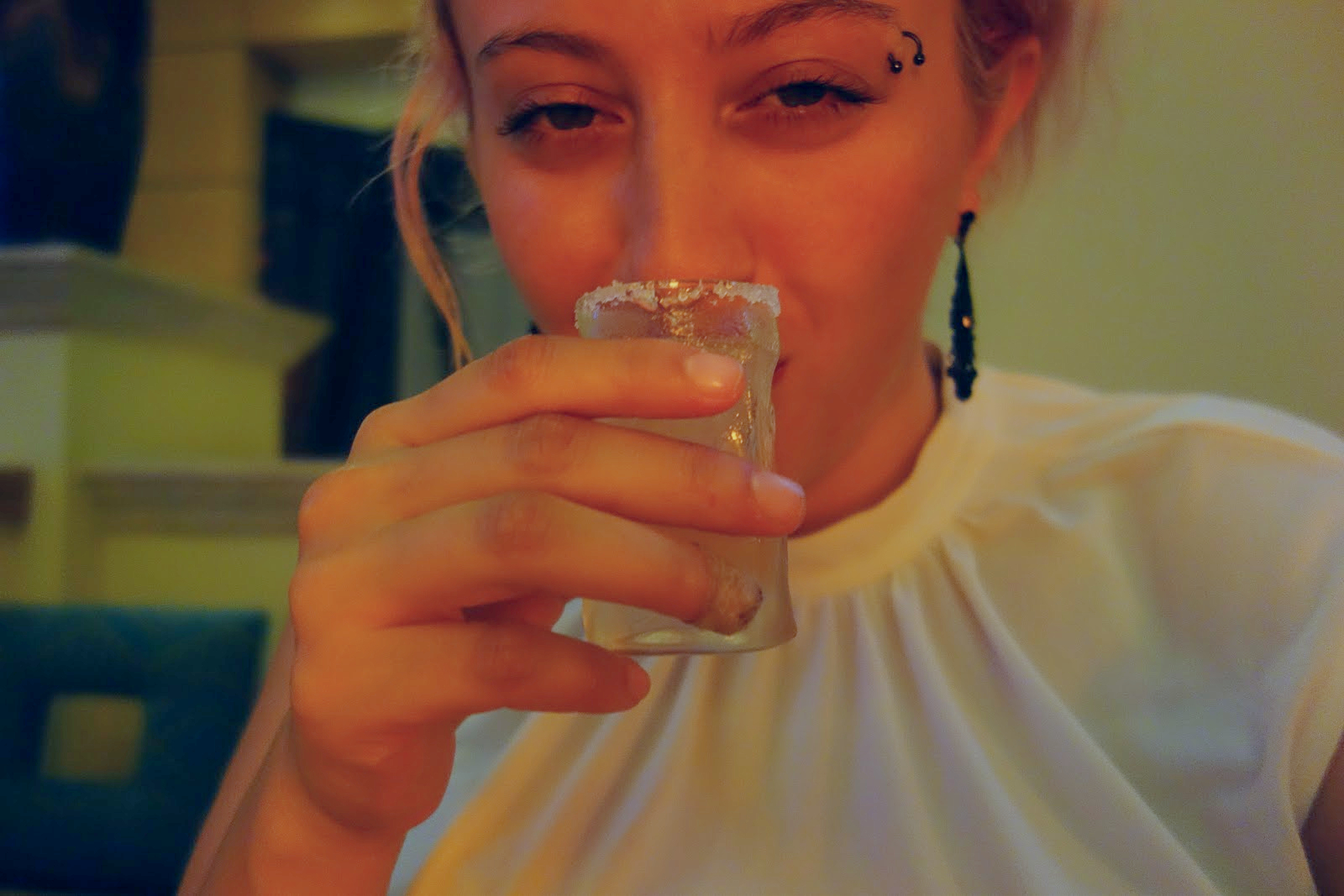 I Drank 150 Margaritas in 3 Days
I don't think humans were built for this.
The Best Cannabis Beauty Products
Cannabis topicals are a great way for canna-curious folk to experiment with the plant.
Introducing EVOLVD's New "Living Resin" Cartridges
Innovative companies like Evolvd based out of Oregon are utilizing new proprietary methods to yield products with up to 30% terpenes.
The Arab Restaurant That Reminded Me America is My Country, Too
At Dyafa, seeing people enjoying my heritage through food felt like a lifelong cloud of hatred was being lifted.
Valentine's Inspired Cannabis Jewelry Everyone Will Love
Let's celebrate shiny things together.
Sensi Vapes Founder Tara Jane Forrest On Sustainability and Diversity
Tara Jane Forrest has a mission that goes way beyond cannabis.
How To Cope When You Love A Drug Addict
If you had any sense at all, you would get out now.
Laser Vapes Are Apparently Coming Soon
Someday in the near future you can hope to have your very own cannabis laser vape pen.
Oregon leaf Magazine: The Hemp Issue
Explore all this magical plant has to offer.
Your Guide to the Best of San Francisco's Mission District
Heaven is indeed a place on earth, and there's an excellent chance it's at Tartine Bakery.
why you need to be smoking Bull Run's "Silver Tip" strain
It's nearly picture perfect, the end result of a long labor of love.
8 PAX Era Pods to Get Excited About
Peek in to check out some of the country's finest PAX Era pods and where you can find them.
Tuxedo Mask's Unconditional Love for Sailor Moon Was Revolutionary—And Hot
"People these days have it all wrong. They believe that simply having good looks is what makes a girl beautiful."
Six Awesome Edibles You've Got to Try
In which I put a few edibles to the test...for science, of course.
Luxury Vape Brand Kurvana Leads The Way In Experiential Cannabis Marketing
Cannabis companies are turning to increasingly more creative solutions to get their name out there.
Dab Your Way Through the Holidays With These CBD Concentrates
Get Romantic In Merry Ol' London Town
Move over, Paris: there's a new sheriff in town.
The Best Cannabis Subscription Boxes
Dazzle your cannabis loving special someone with the best cannabis subscription boxes out there.
Oregon Leaf Magazine: Women In Weed Issue
The best one of them all!!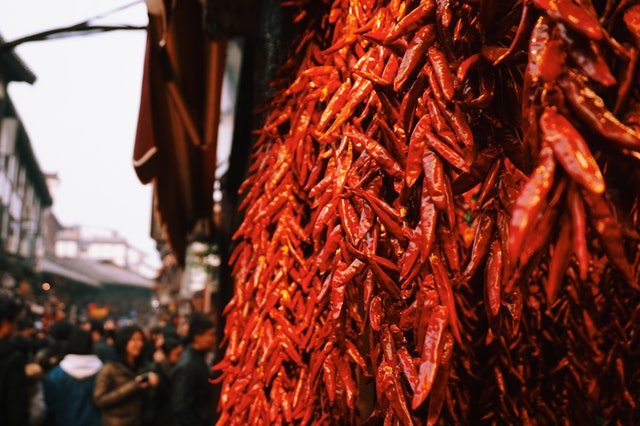 9 Harissa Recipes That'll Kick You in the taste buds
From mom's meatloaf to mom's bloody Mary (momma doesn't mess around!)
Where to eat great indian food in Portland, Mapped
If you haven't had the experience of chasing a spicy curry down with an ice-cold, refreshing beer, you really haven't lived.
Iconic Portland Food Cart Dishes you have to try
Time to crack open a beer and get exploring.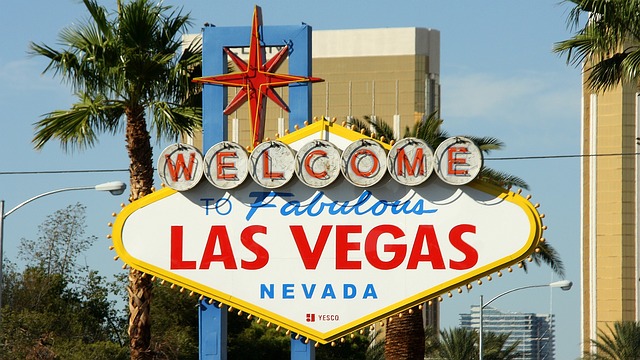 The Beginner's Guide to EDC Las Vegas
Hear ye, hear ye: check out my righetous Beginner's Guide to EDC Las Vegas in all its glory.
Bringing Cannabis and Bowling Together
Cannabis businesses + bowling tournament = good times for all.
East Portland Now Has the city's first vegan donuts
While Voodoo might have a few vegan options lurking up their sleeve, they've got nothing on Doe's thoughtful, well-balanced creations.
Welcome to the UK's Most Fantastic festival: boomtown
From pirates to pixies to gypsies and beyond, Boomtown's credo is dedicated to honoring that basic human impulse that brings everyone together at festivals: acceptance.
Why You'll Fall in Love with Pilot Farm
Some cultivars are grown with a lot more love than others, the kind of love that can only come from Mother Nature herself.
8 Sauces You should Probably Be grilling with
Don't coat that poor, helpless piece of meat in whatever generic BBQ sauce you have lying around.
Drink up, me hearties: a delight at willamette week's Beer pro Am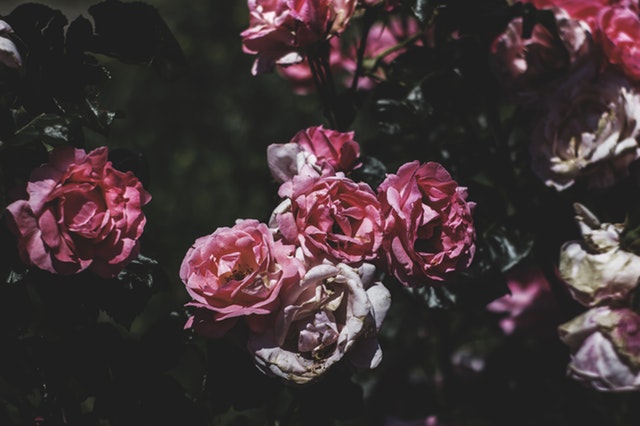 Celebrating London Fashion Week with isabella blow at one aldwych
These were no mere mushrooms: they'd been soaked in whiskey following an infusion of butter for over 12 hours before being sauteed...